Market Update
What's the Latest with the Commercial Real Estate Market
August 19, 2020
<-- Previous Installment (07/29/2020) | Next Installment (09/15/2020) -->
Here's the newest edition of our continuing series on What's the Latest with the Commercial Real Estate Market.

To dive deeper into the state of the commercial real estate market and the economy here and abroad, keep on reading. (We have graphs!) Want to watch the video instead of reading? Click here to watch on our YouTube channel.

TL;DR - A tale of two pandemics. Some business and sectors are expanding while others are going bankrupt. Some people are buying homes at a record-setting pace while some people face overdue evictions.

Part I: Distressed Sales are Spiking
When businesses are forced to shut down, revenues don't come in but expenses keep piling up. One of the biggest line items for companies is their commercial real estate. As more and more companies close up shop, dissolve, or file for bankruptcy, the more we'll see distressed properties hit the market.




From the chart above from Real Capital Analytics, a record amount of distressed commercial real estate hit the books in the second quarter of this year. At nearly $30 Billion in total volume, this cumulative total of new distressed properties across the country almost matched the peak of distressed properties from the financial crisis of 2008. The total volume of distressed properties hitting the market in this third quarter will almost surely top that of any previous high.


Part II: Decline in Employment for Office-Using Companies
For many businesses that operate in the white-collar sector, while they weren't able to open their physical doors they were able to keep their metaphorical doors open. This shift for companies to provide more work from home options now seems like it might be a longer term trend.




From the chart above - with combined data from Moody's Analytics, Yardi Matrix, and U.S. Bureau of Labor and Statistics - we see that all metro areas across the country (except Austin, Tex.) saw a decrease in the number of new hires for companies that operate out of office space. This trend is alarming for two reasons. First, a decrease in employment is never good for the economy. And second, a decrease in employees means a decrease in the need for office space.


Part III: A Looming Rental Crisis
This coronavirus crisis is affecting some worse than others, most notably blue-collar, lower-skilled, and low-income laborers. These employees typically rent their housing. And when the double whammy of a loss of income and a loss of government assistance kicks in, these people will be left with little to nothing.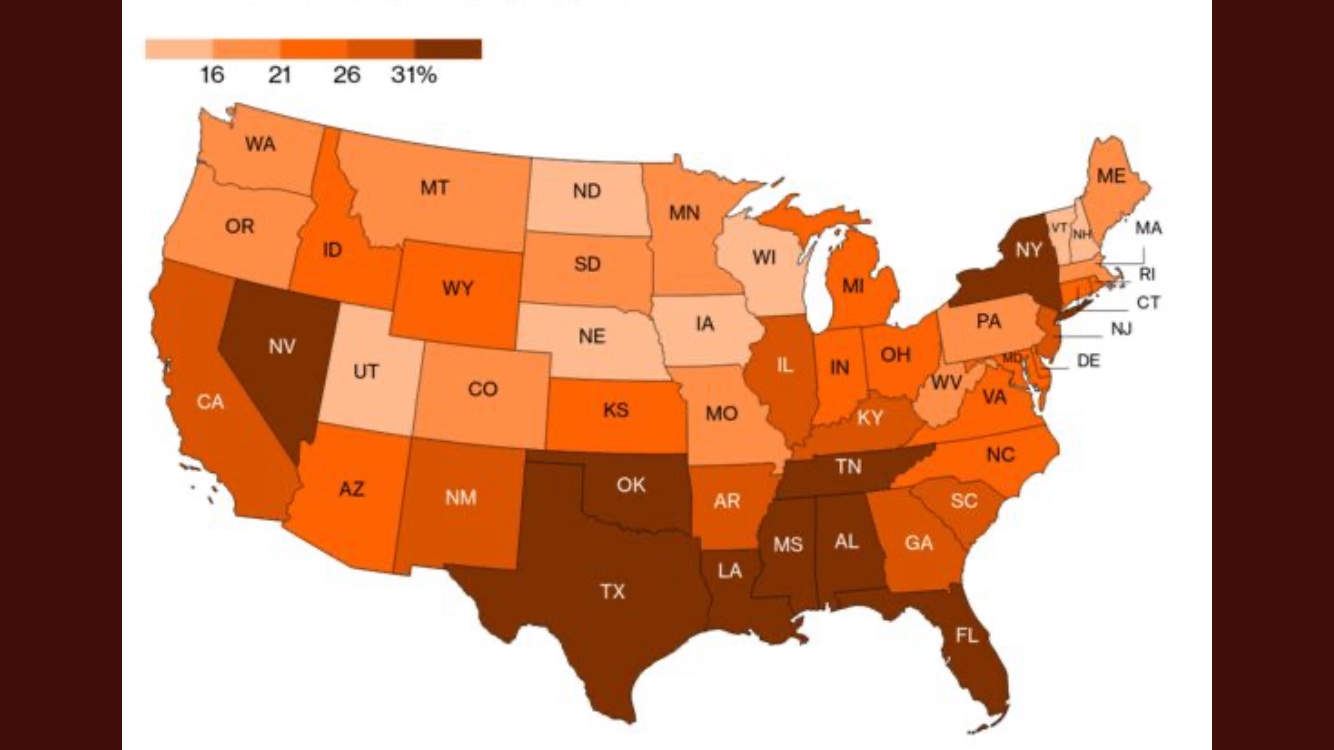 From the chart above via Bloomberg CityLab, nearly a third of renters across the country, especially renters in the South, do not have confidence in their ability to pay their August rent payments. This hurts everyone involved - the renters, the landlords, the property managers, the financiers, and the regulators. The quicker we can get people back to work (or get more stimulus money in their pockets) the better.


Here's to the Fundamentals.
-Nico